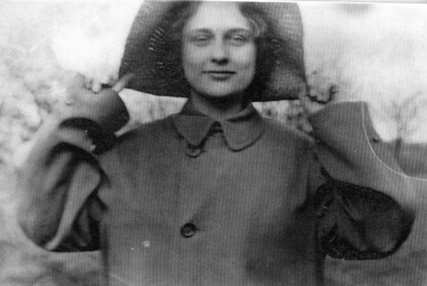 Zerna Addis Sharp, often called the "Mother of the Dick and Jane reader," was born near Hillisburg in 1889. Although Sharp never wrote any of the stories for the popular reading books, she selected the subject matter and storylines and supervised the artwork and layout for
each book.
She also named the characters and decided what clothing they should wear based on styles picked from the periods' current Sears and Roebuck and Montgomery Ward catalogs.
Zerna began her career as a teacher in Hillisburg. She went on to Kirklin, where she taught for a number of years. She moved to LaPorte, Indiana, where she was a teacher and principal. In 1924, Scott-Foresman Publishing Company of Chicago hired her as a textbook consultant. Shortly after, she decided what she wanted in a book when, as she was walking on the beach of Lake Michigan, she observed children at play, saying, "Oh! Look! Oh, oh, look."
The Dick and Jane readers became a huge success. The writing format was easy for children to digest — only one new word appeared on the page and words were repeated every third page. Each book featured large, color pictures with Dick, Jane, Sally, Puff, Spot, Mother, Father or Tim, the teddy bear, in an activity.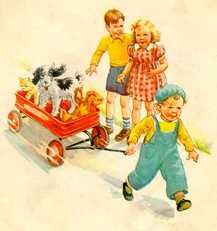 All of her life Zerna, referred to Dick and Jane as her children. She was proud of her family and was devastated when the books came under fire in the late 1960s and by 1972-73, after they were no longer published by Scott-Foresman Publishing Company. The emerging women's movement likely played a part in the decline of the readers' use and prompted Sharp to retire. Supporters of the movement claimed the readers portrayed Jane and Mother as subservient to Dick and Father, and said the stories were unrealistic for children in lower economical circumstances. Sharp, an independent, successful businesswoman for most of her life, was outraged that women were attacking her.
After her retirement, Sharp continued to visit the publishing company, where she had helped shape reading for generations of children. At the peak of their popularity, the books were published in five languages and were used in classrooms around the world. Sharp nurtured a zest for life and learning all of her life, traveling to Spain at the age of 85. She lived her final years at Wesley Manor, where she died in 1981.