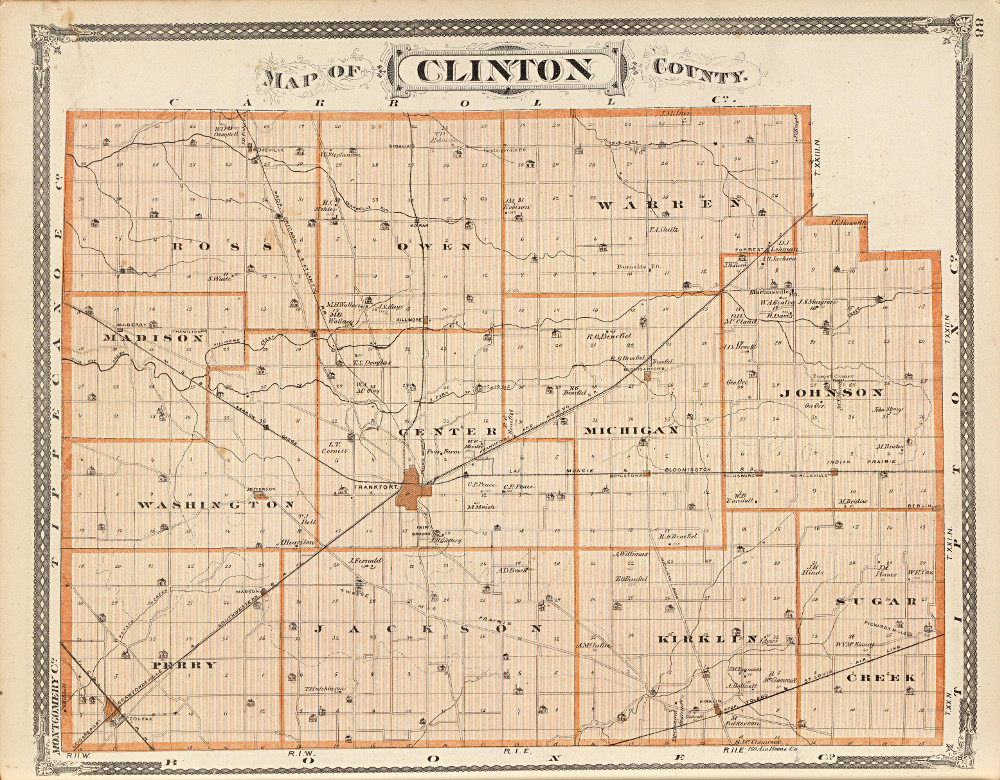 Clinton County Finds Its Seat
The General Assembly of Indiana met in December 1829 to pass an act calling for the formation of a new county east of Tippecanoe County. The act was approved Jan. 29, 1830, and the new county was called Clinton, named for New York Governor DeWitt Clinton, who had been involved in building the Wabash and Erie Canal.
The Indiana General Assembly's bill called for a board of commissioners to meet the second Monday of May to determine where the seat of the new county would be located: Would it be the town of Jefferson or a new town built on 60 acres donated by William, Nicholas and John Pence?
Because Jefferson was already established, some Clinton Countians wanted it to be the county seat. However, Jefferson was not centrally located, which prompted others to advocate for the county seat to be founded on the Pences' land.
Jefferson supporters argued for claiming a strip of land from the eastern side of Tippecanoe County and attaching it to Clinton County, thus moving the center of the county closer to Jefferson. In response, the county commissioners prepared a petition for the State Legislature and turned it over to Jefferson businessman Abner Baker to secure signatures of the residents of the designated strip of land.
After Baker obtained the needed signatures, the petition was placed in the hands of an individual, whose name has been lost to history, who promised to deliver it to the State Legislature in Indianapolis. For reasons no longer known, the petition never reached its destination, and John Pence sweetened his offer of 60 acres with an additional $100 if the commissioners would locate the county seat on his farmland. A hundred dollars was a fortune in 1830, and the commissioners gratefully accepted. Thus, the new county seat was founded, and at the Pence brothers' request, it was named Frankfort to honor their great-grandparents' home — Frankfurt-an-der-Main, Germany.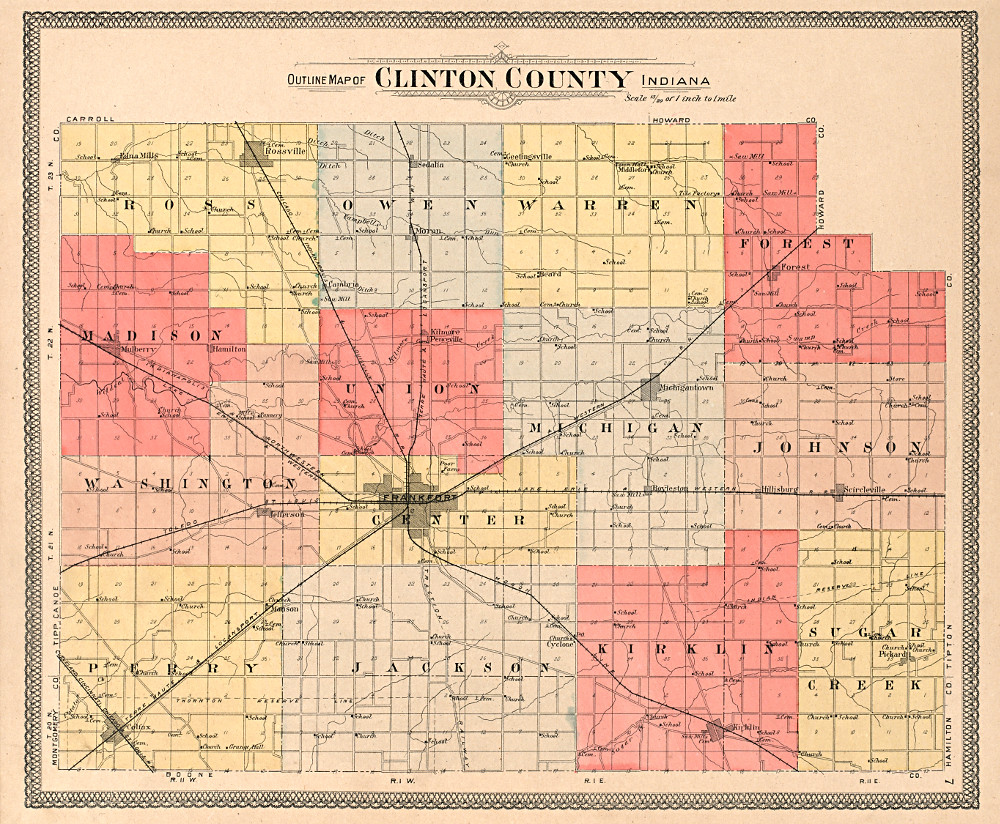 Timeline of Townships Established
1830 — Jackson, Ross,Washington
1831 — Michigan
1834 — Perry,  Warren
1837 — Kirklin
1838 — Madison
1841 — Honey Creek,  Sugar Creek
1843 — Johnson, Owen
1859 — Howard (Old Honey Creek)
1872 — Center
1882 — Forest, Union