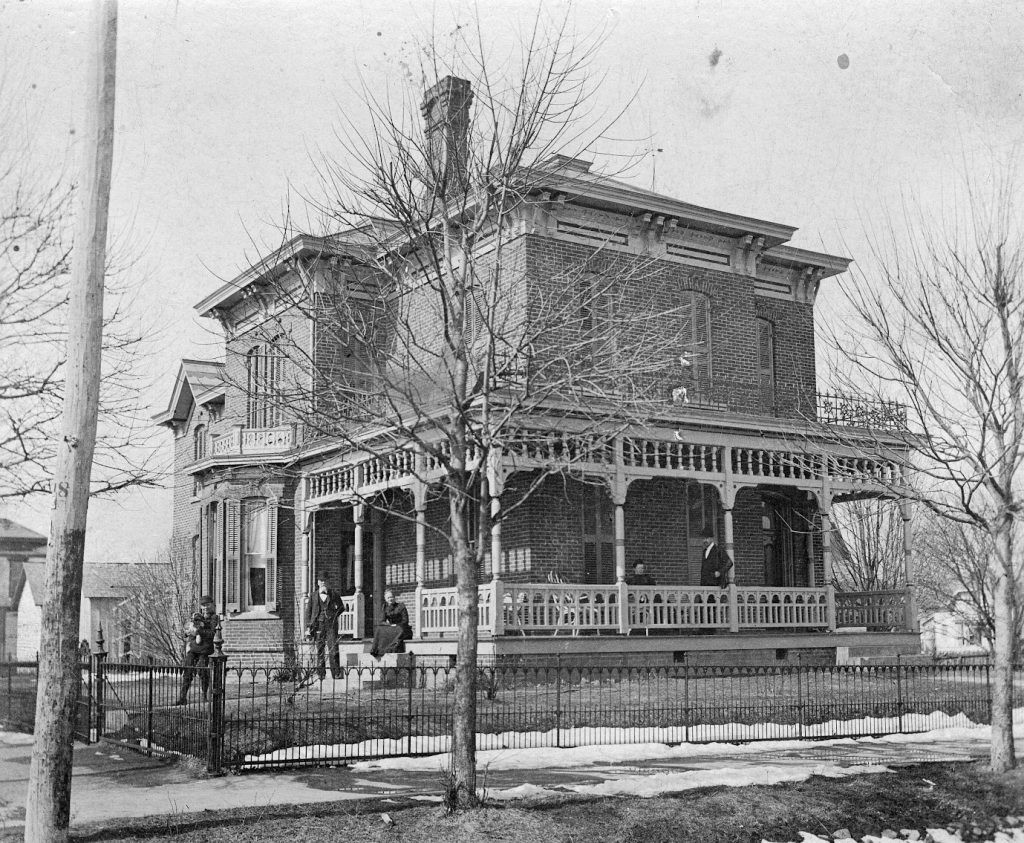 The Society recently received an extraordinary collection of family papers and artifacts representing six generations of the Wilson and Shanklin families from Barbara A. Wilson, widow of Frank Wilson. John Shirkey Shanklin and Simeon Wilson were pioneers near Cutler in Carroll County with Shanklin arriving in 1835 and purchasing land from the government in 1837. Wilson settled there sometime before 1840.
In addition to family photographs, there are significant 100-year-old photographs of the Cutler area – Adams Mill, the Adams Mill covered bridge, a second covered bridge no longer standing near Cutler, and other landmarks. The Adams Mill bridge, coincidentally, celebrates its 150th anniversary this year.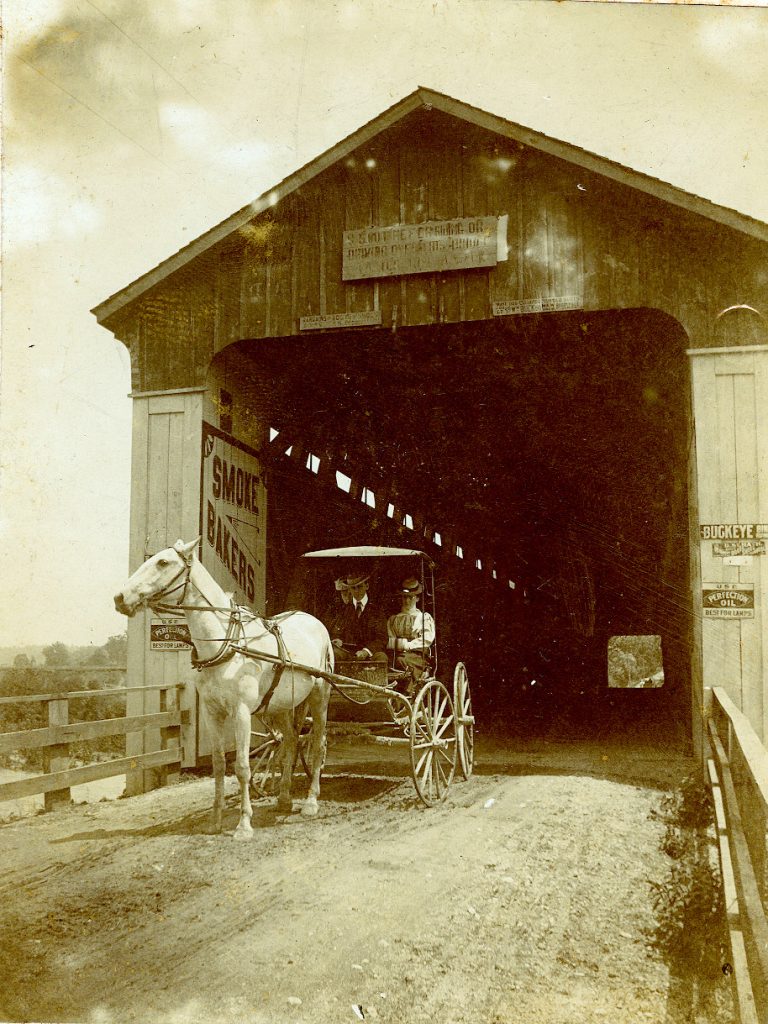 Subsequent generations generally remained in the Cutler area, but some migrated into Clinton County and to other states farther west. They became, among other things, farmers, merchants, teachers, nurses, and public officials. Some family members attended Rossville schools and worshiped at the Geetingsville Church. All were prominent members of their communities.
Three Shanklin brothers, Robert, George, and Andrew, were veterans of the Civil War. After the war, Robert was a merchant in Frankfort with a wholesale grocery business and an elegant home, no longer standing, at 502 N. Main Street. He was elected to the first Frankfort City Council in 1875. Another brother, John C. Shanklin, owned a hardware store on the Court House Square and was president of the First National Bank of Frankfort.
In more recent memory, Ruth Wilson was a nurse at the Clinton County Hospital in Frankfort for over 30 years, well-loved by generations of patients.
The collection is not yet fully processed. Already real treasures have emerged and likely there are more to come.