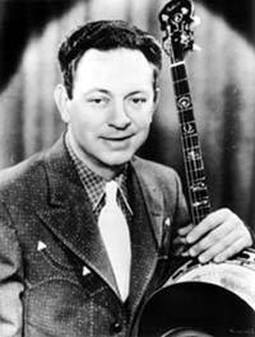 Gerald "Curley" Myers began his career at age 9 performing at area social gatherings. After high school, Myers formed the Hoosier Ramblers, regulars on WDAN radio in Danville, Ill. They later moved to WLW in Cincinnati and changed their name to the Buccaneers. Early in 1955, Indianapolis-based WFBM-TV started airing Indiana Hoedown, featuring the WLW stars. In addition, Myers starred in "Curley's Cowboy Theater" for eight years and then a Saturday morning kids show with co-hosts and friends Jerry Vance and Hal Fryer. After WFBM-TV was sold in 1972, Myers semi-retired but continued to perform occasionally throughout Central Indiana for many years.
In the late 1940s, Myers opened Shady Acres Ranch, one of Indiana's most popular outdoor entertainment venues throughout the 1950s. Situated on State Road 38 in northwestern Clinton County, Shady Acres was carved out of 18 wooded acres belonging to Owen Skiles. Myers financed the operation, handled promotion, and booked the talent, which included some of the brightest country music stars of that time, while local talent formed the house band, the Shady Acres Ranch Gang. Shows were family-oriented, starting after church on Sundays.
Myers lived his later years in Mulberry with his wife, Ann. He died in June 2012.